No matter what your project, the management of the build is always one of the most daunting and stressful processes that people tend to go through. There's a huge amount of time, effort and money on the table, and for what is such as important part of people's lives, it really can take a toll. This is where the CK Architectural Project Management Service can be the perfect solution for the whole build.
We work with you and with the builders involved to ensure only the highest quality work is carried out, by managing every single step of the project right until the point of completion where we'll hand the reigns back over to you.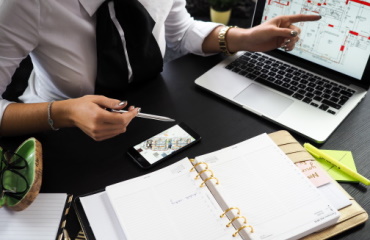 The first part of the construction project management process comes from tendering the project itself., We work with you to carefully handpick builders for the work, as well as vetting them with you to ensure only the perfect workers are used for the job. This takes away to worry and concern over poor quality our cowboy builders and adds that extra layer of protection to your project.
Following strict industry practises, we also administer contracts to all parties involved in the build to ensure there is a clear and detailed contract to protect everyone's interests. This is where working conditions, payment, and any other detail is discussed and agreed to, preventing any issues down the line, or to cover you if they should occur for any reason without question.
Working with the builder, we develop a schedule of works to ensure that the builder and the client are understanding of what is to be expected and when. This not only helps you to prepare for the easiest living situations throughout the build, but also to set exclusion zones where required and generally ensure that progress is being made and the right standard, preventing any wasted time or money.
We act as the mediator between you and the workers involved, preventing any miscommunication, airing out any problems, and generally making sure that all parties are happy and compliant to keep the most efficient build at all times. This removes a huge amount t of stress for clients and makes sure that professional and regulated control is kept at all times.
In order to make sure the work being done is carried out to the highest quality possible, we also perform regular frequent site checks and inspect the quality of work. This prevents any build up of issues and makes sure that any problems are dealt with in a timely fashion that don't become a headache for you later on down the line.
Once the works draw to a close, we'll perform a further inspection on all work done to create a snagging plan alongside you and have any issues that remain dealt with in accordance with the project requirements. That means there's nothing left undone, and the project is ready to be handed back to you without anything problematic.
Our project management service is completely customisable, making sure you only get the services you need and at the level you want. Contact the team today to discuss your project with our experts and see how we can tailor our service to you.